Plotter
EZL Plotters, while powerful, are designed to be very easy to use. With just a few mouse clicks, you can modify labels, zoom in/out, trim outliers, and crop data. Plotters can have custom annotations, such as arrows and text boxes, and vertical, horizontal, and delta data markers.
There is no limit to the number of plotters you can have open, and it is often useful to work on multiple data sets, spanning multiple plotters, at once. A single empty default plotter is create at startup and is given the name "Plot 1".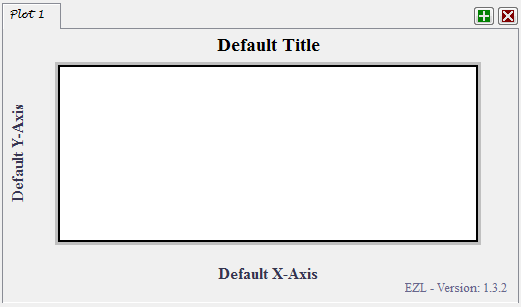 New plotters can be created by clicking the

button on the top-right side of the plotter tabs, and old (unwanted) plotters can be closed by clicking the

button.
Importing data into plotters is as simple as dragging data files (from your Windows system or from the Directory Browser) onto the plotters or through the "ezl" command, as discussed in the Plotting Basics section.